Cradle Cohort 2
Add your short subscription description here
Cradle Cohort 2
Add your short subscription description here
\Learnworlds\Codeneurons\Pages\ZoneRenderers\CourseCards

A GUIDED JOURNEY TO BUILDING YOUR SUSTAINABLE, INVESTABLE STARTUP


Learn the Codes to getting it RIGHT.
The opportunity to accelerate your startup and be part of a
COMPREHENSIVE ECOSYSTEM
, to support your growth into the Future.

#Cohort2 is closed!
*Stay tuned for the announcement of the Top 40 teams
this 6th of October 2022!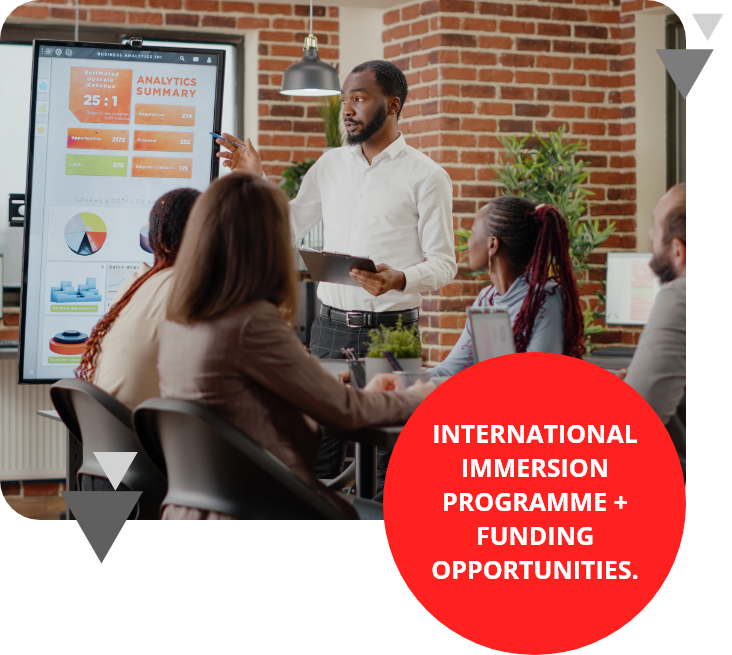 The MyStartUp Pre-Accelerator programme is exclusively designed for pre-seed and early-stage startups that are serious about achieving impactful customer proof-points while building and validating ideas & business models. Directly access our pool of international & local mentors, innovation hubs, resources and market exposure with extended post-programme and funding opportunities as perks of the programme
Masterclass
14 hours of power packed teachings on 7 Core Strategic Modules to help you understand the principles of each Masterclass, coupled with workshops to practice what you learn.
On-Demand Learning
A library of short courses made accessible anytime, anywhere to support your 7 Core Strategic Modules.

Mentorship
Get connected with an extensive pool of experts for 1-1 or Ad Hoc Mentorship.

Innovation Hubs
Access BEYOND4 Hubs in Selangor, Kuala Lumpur, Penang & Pahang for FREE.
High Value Networking Event
Get exclusive invites to private and industry events to grow your network and net worth.
Partnership / Alliances

Connect & extend your Start-Up values with various Partnerships & strategic introductions with the BEYOND4 Ecosystem.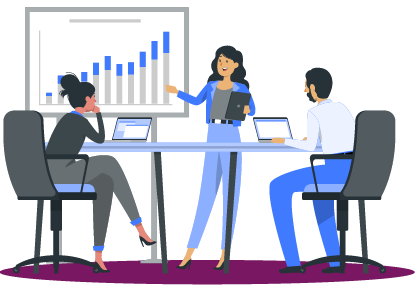 Programme Information
As Ecosystem builders and pioneers of the industry, we have gone through hundreds of pitch decks and worked alongside multiple start-ups to curate a holistic programme for you. This programme has everything you need to set yourself on the right path in building a scalable & profitable business model.
Your Value in this Programme
Enjoy and array of benefits as part of the MYSTARTUP Pre-Accelerator programme in boosting Start-up growth & experience with US.
Tools
Learn how to correctly use powerful innovation tools, techniques & platforms.
Networking Events & Activities
Connect with brilliant entrepreneurial minds, learn new skills from mentors, and change the way you understand your customer.
Customer Development
Knowing how to talk to your customers and channel their feedback into your product is a skill you never stop using as an entrepreneur. We'll make sure you start-off on the right path.
Accelerator Readiness
Your startup will have the structure and style to give you the edge in accelerator applications while helping you embark on conversations with investors.
Templates & Additional Resources
Freely access templates for respective modules in assisting you throughout the programme
Demo Day Rewards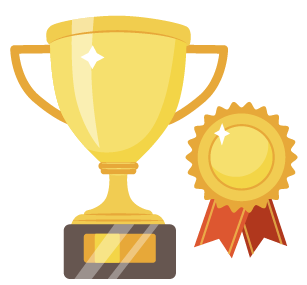 Race to be one of the Top 15 teams to enjoy one of these post-programme opportunities
CIP SPARK

Funding Opportunities (Grant) Up to RM150,000 by Cradle


BEYOND4

Investment & Acceleration Opportunities

(Up to RM 50,000, offer to join BEYOND4 Startup Accelerator)


Proof-of-Concept Opportunities

(Local/Overseas)


Immersion Programme

(Local/Overseas)


Tools and Resources
(Value up to RM 10,000)

Eligibility Criteria
Please contact
[email protected]
if you are unsure whether you are eligible for the programme.
Malaysian Founder
At least 1 team member must be a Malaysian
Minimum Viable Product
Must be able to show an MVP or viable activities
Malaysian Registered Entity
You must have a registered entity or indicate plans to register within the next 3 months.
Commitment
1 committed full time member
Commit at least 40 hours in programm
Target Verticals
Preferably within Manufacturing, Fintech, Digital Arts, EdTech, HealthTech, AgTech, FoodTech, GBS.
Programme Roadmap - Cohort #2
This programme is exclusively catered to Start-Up Founders with 70% of the programme conducted on a Hybrid Model.

Check out your timelines for #Cohort2 and start applying!

Recruitment
We would like to get to know you better! The application is open from August 15 to September 14, 2022. Fill out the application form with the help of some resources.
You will be invited to join the Kickstart event at Kuala Lumpur on October 6, 2022. Get to know your fellow cohort members and mentors!
Mid-Term Review
Submit a 3 to 5 minutes video clip of you presenting your business plan. You will be given a score that contributes to the final result.
Demo Day
Get yourself known to the investors and potential partners, and in the startup ecosystem! The demo day will happen in Kuala Lumpur.
Programme Completed
The programme does not end here. Tap onto networking opportunities available to My Startup's cohort members.
Pre-
Application

Prep

Here are some information to equip you in submitting an eye catching Application form:

Your LinkedIn profile link


Company details such as a short description, problems you are solving and the solutions

A shareable link (e.g. using Google Drive, Dropbox) of an introductory deck (no more than 5 MB)

The vertical that the company is in


Details of other startup accelerator/ incubator programmes you have joined and the period of participation
\Learnworlds\Codeneurons\Pages\ZoneRenderers\CourseCards
Join today
Elevate your Startup to the Next Level
Being pioneers with accelerating talent and startup landscapes alongside partners, we go through hundred of pitch decks and startup profiles, and we have discovered that many founder lack the basics. This programme will help you get those basics right!
Application starts in
17th August 2022
Application ends in
23rd September 2022
Programme starts on
13th October 2022
Cohort #1 size
30 - 40 pax
Join MYSTARTUP
MYSTARTUP is a national project initiated by the Ministry of Science, Technology and Innovation (MOSTI) and developed by Cradle Fund Sdn Bhd. The platform serves as a directory of Malaysia's startups, investors, service providers and other ecosystem partners. Access list of startup ecosystem programs, talent sourcing and community-curated content.