Cradle Cohort 1
Aimii Wellness
Health & Wellness

About Aimii Wellness
Aimii Wellness Sdn Bhd was founded by Nabiha Aimi in 2021. Nabiha's journey began when she packed her grandparents' health supplements in ziplock bags and labeled them with the information of each supplement. Today, Nabiha aspires to introduce 'Personalization' technology that is able to innovate the local health supplements market. Now comprised of physicians, nutritionists and pharmacists, Aimii Wellness has produced 'Vitamunity' and 'Vitarepair' pre-pack products using medical grade technology and health supplements available nationwide and soon internationally.
VITAREPAIR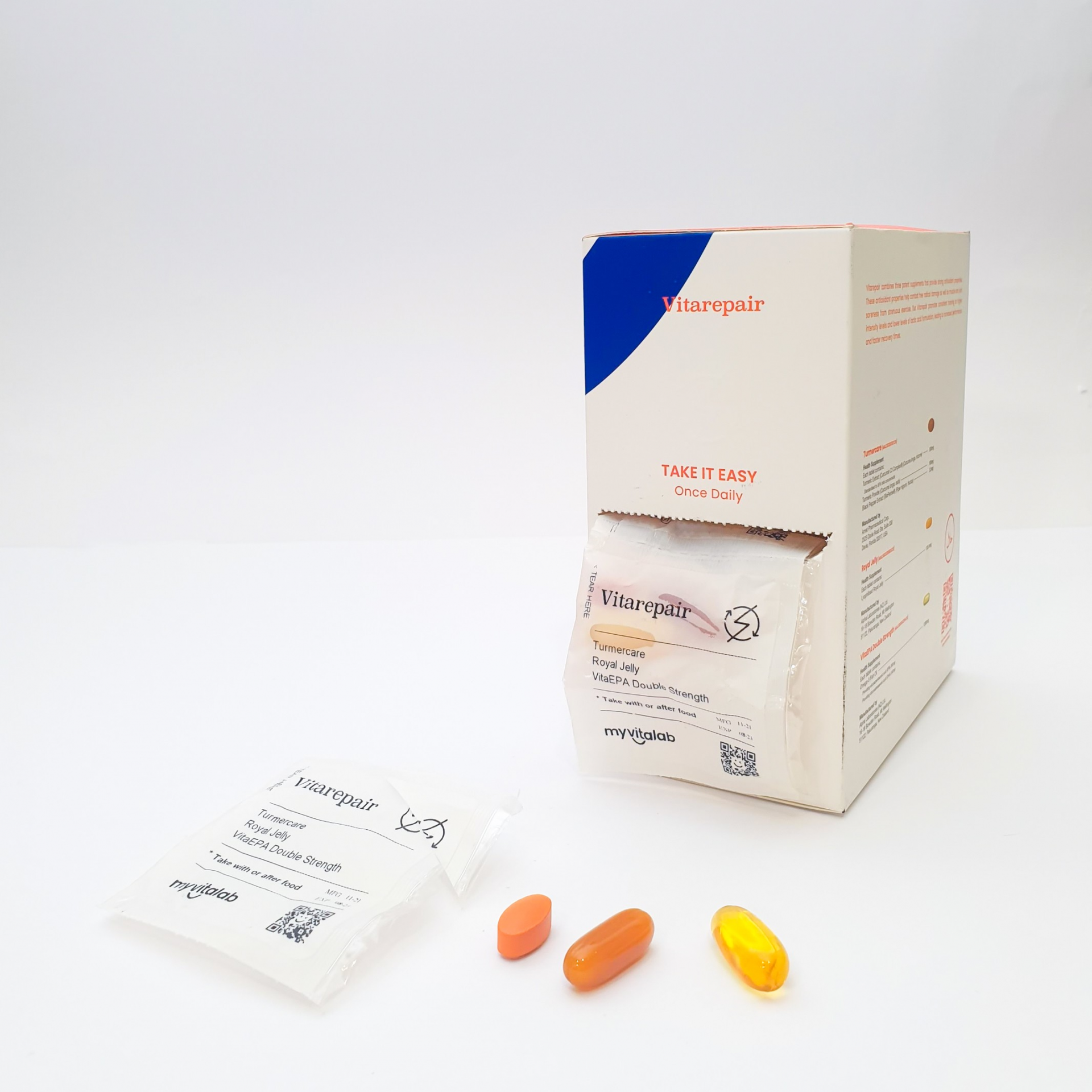 Do you need faster recovery? Vitarepair is a carefully curated pack of antioxidants and anti-inflammatories to speed up muscle recovery, enhance performance, improve brain health, and achieve glowing skin.
Turmercare is a proprietary blend of 500mg Curcumin C3 Complex® with turmeric powder and BioPerine®. It has potent anti-inflammatory properties and is specially designed to reduce muscle soreness after intense physical activity. Cold-pressed royal jelly is rich in antioxidants and is included in the mix to prevent workout fatigue by decreasing the accumulation of lactic acid. VitaEPA Double Strength contains omega-3 fish oil to offset the increase of free radical damage generated during strenuous workouts, reducing the inflammation that taxes the muscles, joints and ligaments. It also keeps arteries clear for better blood circulation to the muscles and brain.
Take daily to train better and recover faster. Vitarepair is recovery made simple.
VITAMUNITY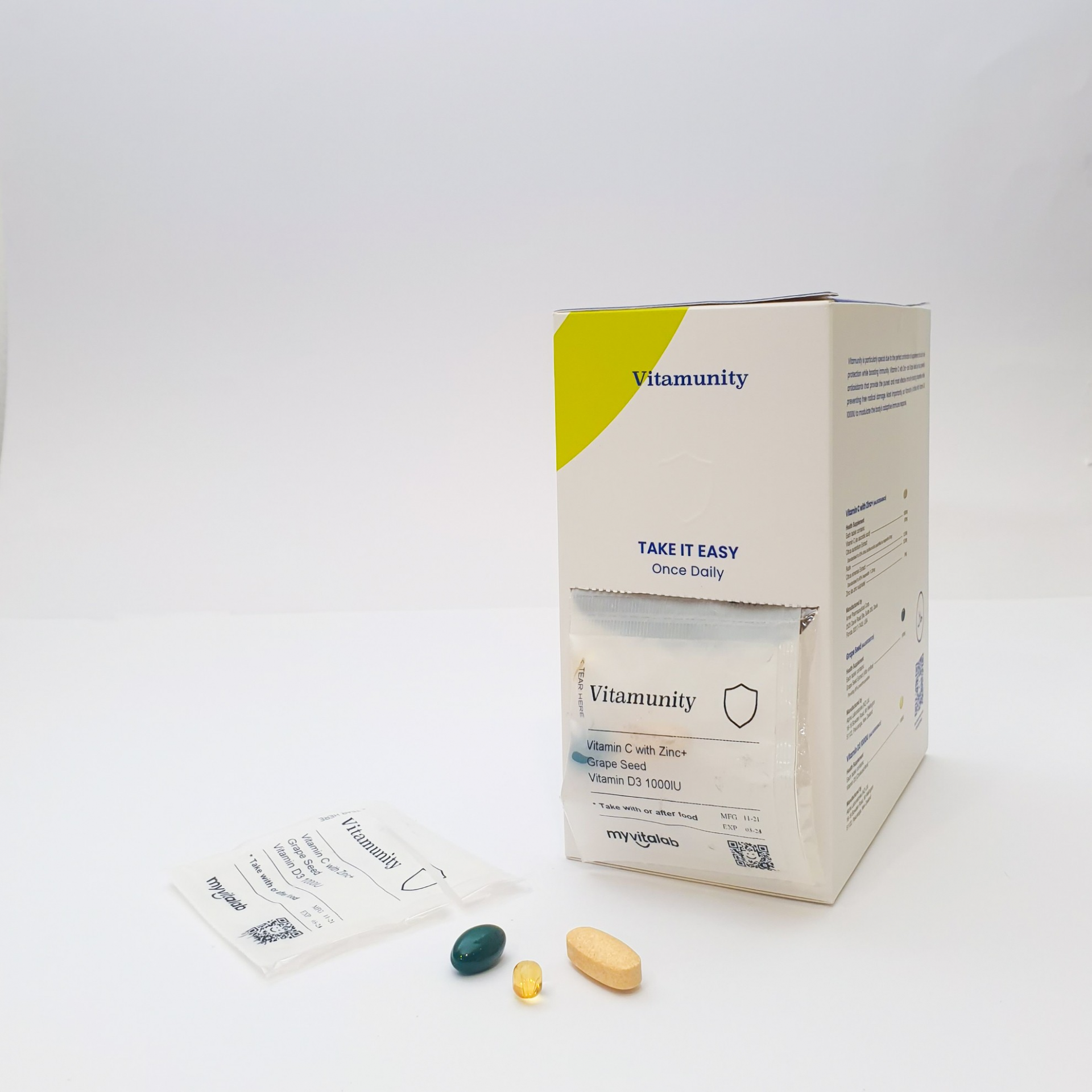 Do you need better immunity? Vitamunity is a carefully curated pack of immunity boosters and powerful antioxidants that comes in a time-release formula for long-lasting protection. Our Vitamin C with Zinc+ features rutin, Citrus aurantium, and Citrus sinensis for improved bioavailability and easy absorption, increasing the efficacy of treating common colds and airway infections. Grape Seed acts as a rich source of antioxidants, protecting the body from premature ageing and cellular damage caused by free radicals. Finally, the pack is further fortified with Vitamin D3 1000 IU to modulate the body's adaptive immune response.
Get your everyday dose of pure immunity, rich antioxidants and cell protection. Vitamunity is immunity made simple.