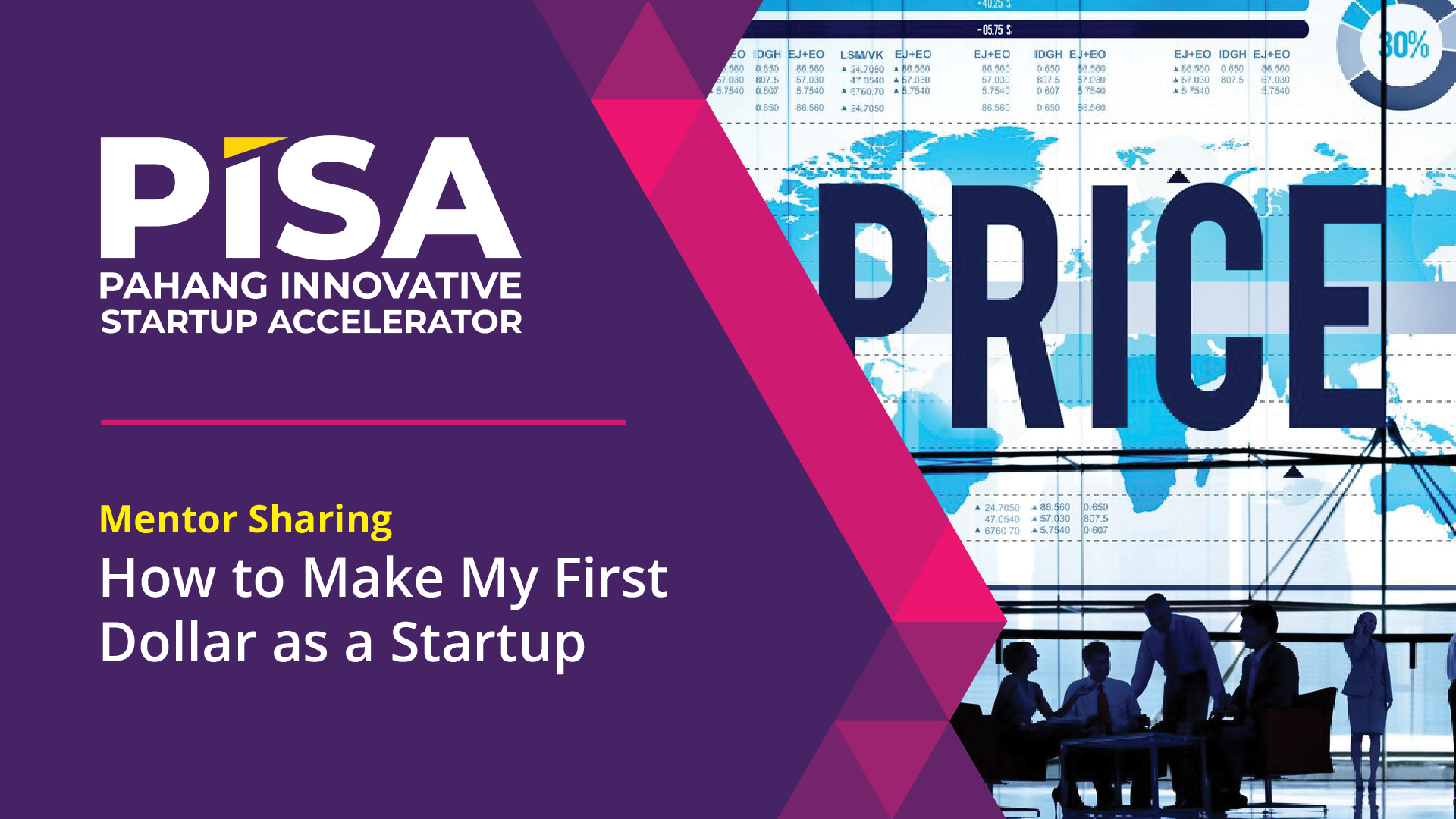 Mentor Sharing 4: How to Make My First Dollar as a Startup?
Date:
15 December 2022 (Thursday)
Time:
14:00 PM - 15:15 PM
(GMT +08)
Format: Panel Discussion (Hybrid)
Address: Menara HLX, Level 6, No 3, Jalan Kia Peng, Kuala Lumpur, Malaysia.
Parking: You may park at Menara HLX at RM4/hour or at the open air carpark next door for RM/10 per entry.
For Pre-
Accelerator Programme Cohort 2
If you have problems accessing the masterclass, kindly reach out us at pmo.beyond4.tech.
This mentor sharing will be an interactive session looking to help educate startups guide startups to revenue generation and answer their questions on how they can begin monetizing their product or service.

From identifying their target consumer to getting their product and service in the hands of their target consumers, this session will address and look towards providing context to a start-up's challenges in this space.
Learning Outcomes
How to approach monetising that facilitates long term growth

How to position your product in order to best facilitate monetisation

To develop and grow their sales funnel based on their business model
who Should Attend?
Startups that looking to build their sales funnel

Startups looking to monetize their product or service

Startups looking to position their product in order to drive their monetization strategy
Karl Baldry
Telesign
20 years plus of global business experience in senior management and sales leadership roles across Europe and SE Asia, I have been privileged to have worked at some outstanding Multinational Corporations and Regional Companies.

Eugene Ng
Head of Key Accounts and Operations of Axiata Digital Labs
Eugene Ng is Head of Key Accounts and Operations of Axiata Digital Labs. 25 years sales and operations experience in ICT, and has been in leadership positions including C-levels in publicly listed companies in Malaysia. Pet passion areas include blockchain, Retail technologies, Fintech, Telco Multimedia solutions, Big Data Analytics (BDA) and the Internet of Things (IOT).
Eugene excels in systems integration, applying tech into businesses, remodelling business models and process optimizations.Retail Analytics, IOT and Big Data. Deep knowledge and experience working in diverse cultures and posesses a wide network in markets across APAC, Middle-east, Africa and Europe. Eugene is highly experienced in running global sales and operations in multinationals. Eugene also runs his own businesses in ICT and fitness industries. Eugene has also coached a number of start-ups, some has become highly successful.
Liew Teck Ken
Neurogine
possesses innovative intellect with broad based experience in operational, finance and business development. Proven ability to analyse key business drivers and develop strategies to grow top and bottom
lines